Nothing makes me laugh more than a MC HAMMER slide.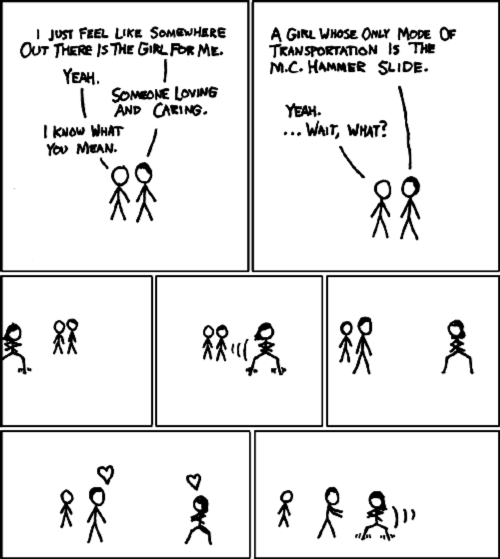 Oh baby. I'm sooooo doing the MC Hammer Slide allll the way around Toronto this week. Did I mention I'm going to Toronto? Yes. Yes. I did.

I'm going for union training (talk about fun timing, downsizing anyone?) but have many excursions planned with one of the condiments including a Jay's game and Medevial Times. It will be a gong show, and I can't wait. And I leave tomorrow.

See y'all on the flipside, suckas!